#4 Subscribe to TigerSoft's Elite Stock Professional (ESP) Service.

BE ALERTED TO THE STOCKS ABOUT TO BE THE
BIGGEST GAINERS WHEN MARKET CONDITIONS BECOME FAVORABLE.
.



Over and over, the biggest gainers show INSIDER BUYING, as detected by
the Tiger Accumulation Index rising above +.50. There are other factors.
The augmented Buy B24 reliably produces superb gains, +36%/year simply
buying and holding for a year, 1990-2009. 2008 started out superbly. See
the huge gains in the first half of 2008 for Oil and Coal stocks. But profits
did have to be taken when the stocks broke down with confirming weakness
from a negative Accumulation Index and declining Closing Power.
TigerSoft New Service/Blog - 6/3/2008 - King Coal's Super Stocks
Penny Oil Stocks Are Going Wild.

Foreign stocks also can show intense accumulation. Here is the ADR for Volvo.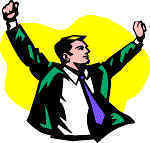 Let Us Find You The Very Best Stocks

(1.) The Hugely Profitable, Explosive, Super Stocks
that are just starting their Big Moves.

(2.) The Collapsing, Heavily Distributed Stocks to Sell Short,
that Insiders Are Rushing to Get Out of.

(3.) Trading Range Bound Stocks to Trade using our
Automatic Buys & Sells that Can Gain More
Than 50% A Year Using Our Automatic Buys and Sells.


TigerSoft's Elite Stock Professional (ESP) Service.

"EARN WHILE YOU LEARN!"


Our Software & Supporting On-Line Services Recommend Boomers like WLT
early in their move...TIGER-"ESP" Weekly Screens 7000 stocks for multiple BUY-clusters,
from the major Buy B10, B12, B20 and B24s.

It is rare to see a B10,B12,B20, B24 all occurring at once.
However, It is very bullish.
And when such an event occurs, we flag and highlight it for you!





We screen 7,000 stocks a week looking for them.
Make money buying our Bullish Special Situations,
now posted three times a week on www.tigsoft.com.
Subscription to this is $575 a year.

As usual, 2003 was a fine year for our stock picks.
The average gain has been 39% for each of the 56
stocks picked in first half of 2003, as of 11-10-2003.

Report Card on 2003 and 2004 Bullish Stock Situations is in.
Tigersoft's Recommendations handily beat SP-500, DJI-30 and NASDAQ
performance over these periods. More than 100 Bullish Stock Recommendations
in 2004 averaged a gain of more than +28% and those picked in 2003 showed
an average gain of +36%.

>>> ORDER: 1 YEAR's SUBSCRIPTION TO TIGER'S
ELITE STOCK PROFESSIONALS' WEBPAGE - www.tigersoft.com ($595)

More information: Link 1 Link 2 Recent Example




Why Subscribe to www.tigersoft.com?

We screen 7,000 stocks a week looking for them.
Make money buying our Bullish Special Situations,
now posted three times a week on www.tigsoft.com.
Subscription to this is $575 a year.

As usual, 2003 was a fine year for our stock picks.
The average gain has been 39% for each of the 56
stocks picked in first half of 2003, as of 11-10-2003.

The Report Cards on our 2003 and 2004 Bullish Stock Situations are in.
Tigersoft's Recommendations handily beat SP-500, DJI-30 and NASDAQ
performance over these periods. More than 100 Bullish Stock Recommendations
in 2004 averaged a gain of more than +28% and those picked in 2003 showed
an average gain of +36%.



>>> ORDER: 1 YEAR's SUBSCRIPTION TO TIGER'S
ELITE STOCK PROFESSIONALS' WEBPAGE
www.tigersoft.com ($575)

More information: Link 1 Link 2 Recent Example