Sample TigerSoft charts (C) 2014 Tiger Software www.tigersoft.com/BBY/index.htm
------------------------------------------------------------------------------------------------------------------------------

Signals shown are Tiger technical signals compatible with 65-dma trend.
See how Blue Tiger Closing Power uptrend was broken before the sell-off
and also how Tiger Accumulation Index turned negative in November.
This set up a period of distribution by both insiders and professionals.
The automatic notes on right side will help you, too. Right now a new
uptrend is being attempted but Professionals are not yet bullish enough
to bring it to pass. (5/29/2014 - William Schmidt of TigerSoft )


"Love 'em and leave 'em".

This is way too cynical advise for human relationships.

But it is excellent advise for stocks. Way too often stocks are "piffles". They "yo-yo".
They are run up for the benefit ot insiders and then collapse when the insiders sell.
This "boom and bust" cycle we TigerSoft users can exploit time after time. Here
is how we do it with some recent examples.
4 Simple Steps to Make Big Stock Profits Using TigerSoft
We look for INSIDER BUYING (as measured by the Tiger Accumulation Index.
Finding that, we want to see that PROFESSIONAL BUYING (measured by
Tiger Closing Power) has turned up. At this point we want Tiger's AUTOMATIC BUYS
to begin buying We then hold so long as the Tiger Closing Power uptrend continues.
We SELL when the TIGER CP BREAKS ITS UPTRENDLINE. Now the "dumping
usually starts in these "piffle" stocks.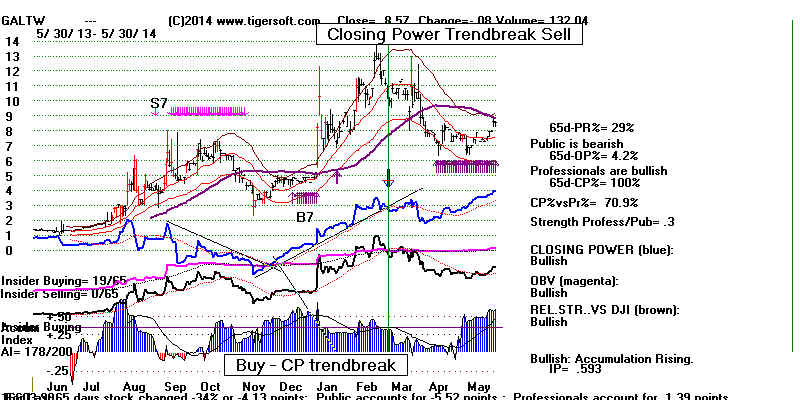 Pretty simple?! We thnk so. Start trading like this right now.

Contact us. william_schmidt@hotmail.com 858-273-5900

Here are some more examples
USE TigerSoft Closing Power Trend-Breaks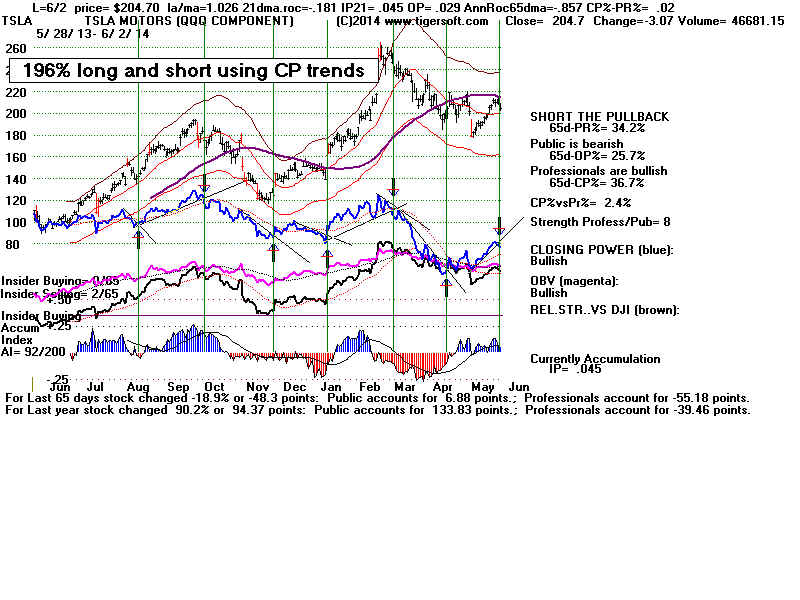 PEERLESS SIGNALS

Superimpose the Peerless signals on your chart.
This works particularly well with major market ETFs and stocks that
move mostly in synch with the DJI.